This article was originally published to sportsbusinessjournal.com
Sales and marketing agency Innovative Partnerships Group has expanded into Europe with the opening of a new office in Barcelona. The office will be located at FC Barcelona's headquarters and will accelerate the agency's work on the soccer club's $1.6B renovation project for Camp Nou. Innovative Partnerships Group joined Barcelona in December 2022 on a multiyear partnership to commercialize the stadium development project. Barcelona broke ground on its renovations in June, a month after it closed financing on the project and signed a three-year sleeve sponsorship deal with electronics company Phillips.
Innovative Partnerships Group has also hired Alex Soriano as its VP/Global Partnerships. Soriano, who most recently served as commercial director for Gerard Pique's Kosmos and before that was at Octagon, will be based out of the Barcelona office and report to Innovative Partnerships Group managing director and partner Matt Wiener. The company plans to further expand its European staff headcount throughout the rest of the year. Last week, Wiener and Innovative Partnerships Group organized and co-hosted a kickoff party at the Conrad Los Angeles luxury hotel to celebrate the start of Barcelona's summer tour, which begins tonight with a match against Arsenal at SoFi Stadium.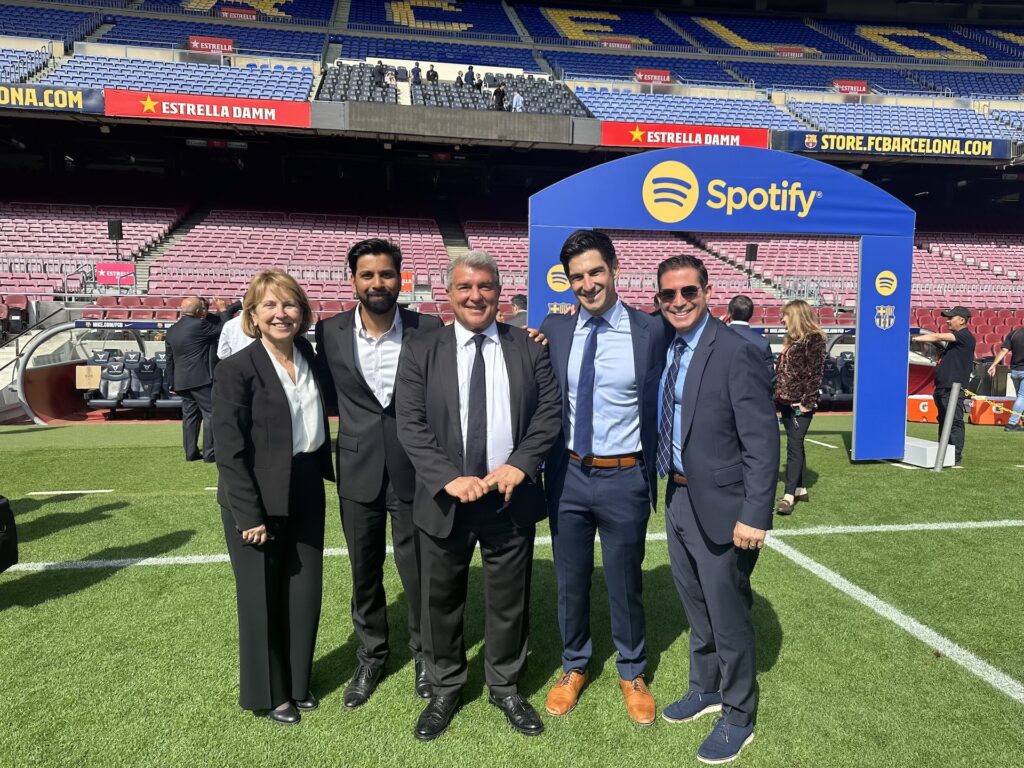 About Innovative Partnerships Group
Innovative Partnerships Group (IPG 360) is a leading Los Angeles-based naming rights, business development and international marketing firm focused on generating long-term strategic business partnerships for prestigious global brands. It is specialised in the sports, music and entertainment industries and has extensive experience with clients from professional leagues, governing bodies and franchises and teams from the main sports competitions including LaLiga, NFL, NBA, NHL, MLS, MLB and the Olympics.
Innovative Partnerships Group also works with a patented system, Partnership Intelligence ™, which helps companies and brands accurately assess, align and measure their potential sponsorship deals. The company has been recognised on several occasions in recent years by Sports Business Journal as one of the leading sports marketing agencies in this industry