Originally published in the Sports Business Journal on July 15, 2020
Introduction
As a result of these unprecedented times, sports and entertainment properties, rights holders and operators are in a unique situation to work with brand partners and reset the basic underlying goals and needs of their sponsorships. It is crucial to understanding the right mix of sponsorship assets to deliver value at different stages of a company's hierarchy of needs. Recognizing these needs must come before selling, managing, or activating any sponsorship.
Faced with challenges throughout our industry, now is the moment to give, listen, innovate and right size packages to optimize current and long-term value. The following academic framework from Abraham Maslow's Hierarchy of Needs, is a compelling outline to use as a tool for maximizing sponsorship value.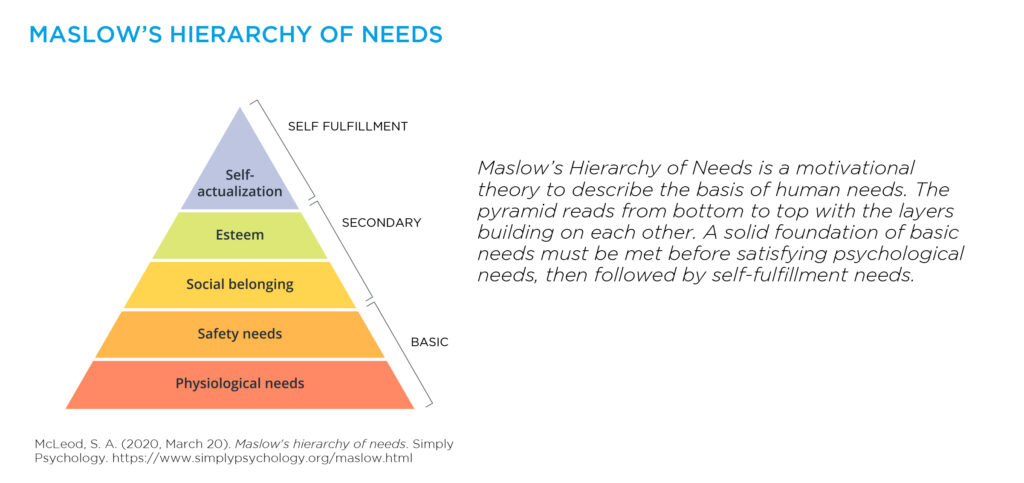 IPG360's SPONSOR HIERARCHY OF NEEDS
IPG360's Sponsor Hierarchy of Needs is derived from Maslow's teachings. The basic "sponsorship" needs for a company are similar to the survival and basic human necessities. During these crucial times, the shift from "marketing needs" to basic "company needs" is critical to understand the psychology, mindset and sponsorship decision making of the C-Suite. Essential company needs including pay-roll, cashflow, employee protection and customer retention take center stage. Of utmost priority are the safety and security of employees and the communities companies are serving, and take the place of more transactional sponsorship assets like signage, event marketing or hospitality. The irony is that rights holders actually have non-traditional "sponsorable assets" that meet the needs of brands, far beyond the transactional media assets. By repurposing "non-media" assets, programs and platforms, properties can work with brands to find other stakeholders and to unlock different "buyers" within organization, accessing other departments such as Human Resources, Community, Sales/Business Development, Operations, R&D investment, etc.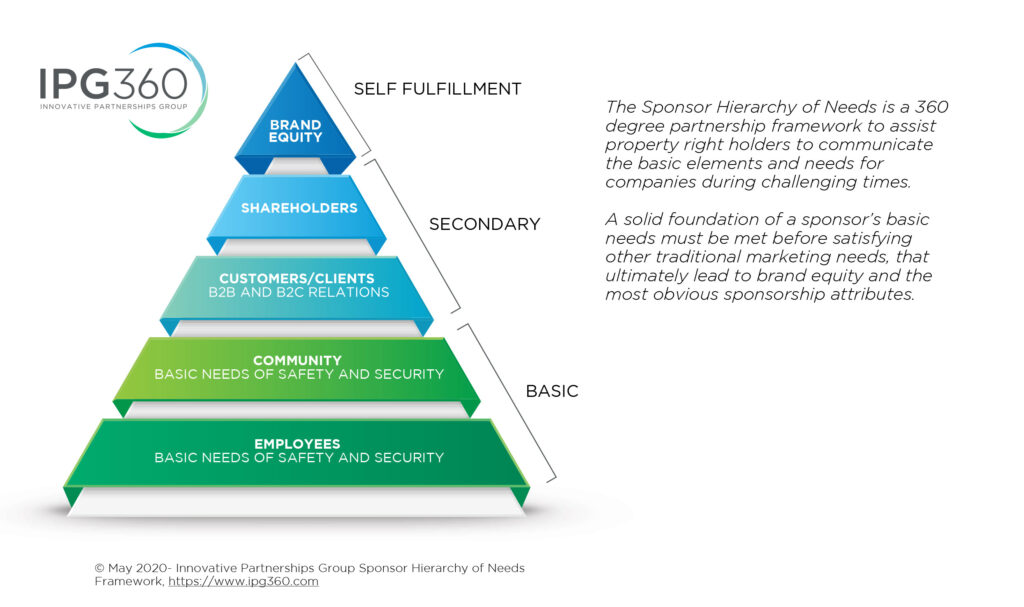 PROVIDING FOR EMPLOYEES
The first level of the Sponsor Hierarchy of Needs is how to deal with a company's most important asset, their employees. Shifting marketing assets to human capital assets is an innovative way to provide the most basic needs to your sponsors in a time that they need to be thinking "employees" first. By helping companies when HR budgets are slashed, bonuses are bleak, recognition and rewards are few and far between, property rights holder are compelled to think differently about creating mini sponsorship packages. These bundles are tailored made to HR executives to repurpose budgets instead of providing monetary packages. Depleted HR budgets can be refilled around Bonuses, Recognition, Employee Outings, Recruitment, Retention and E-learning. Sponsorable assets can be repurposed in the form of gift cards, hospitality, exclusive events, access to talent, merchandise, memorabilia, and digital platforms to address e-learning and communication.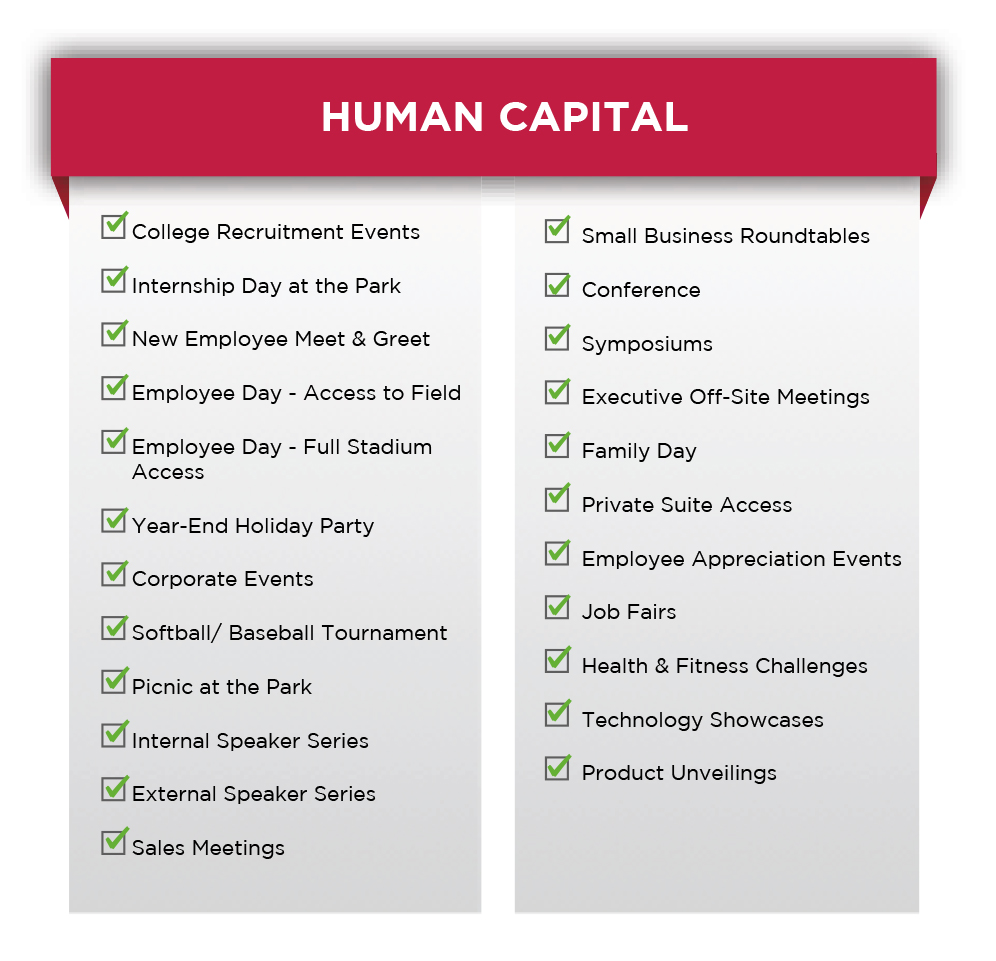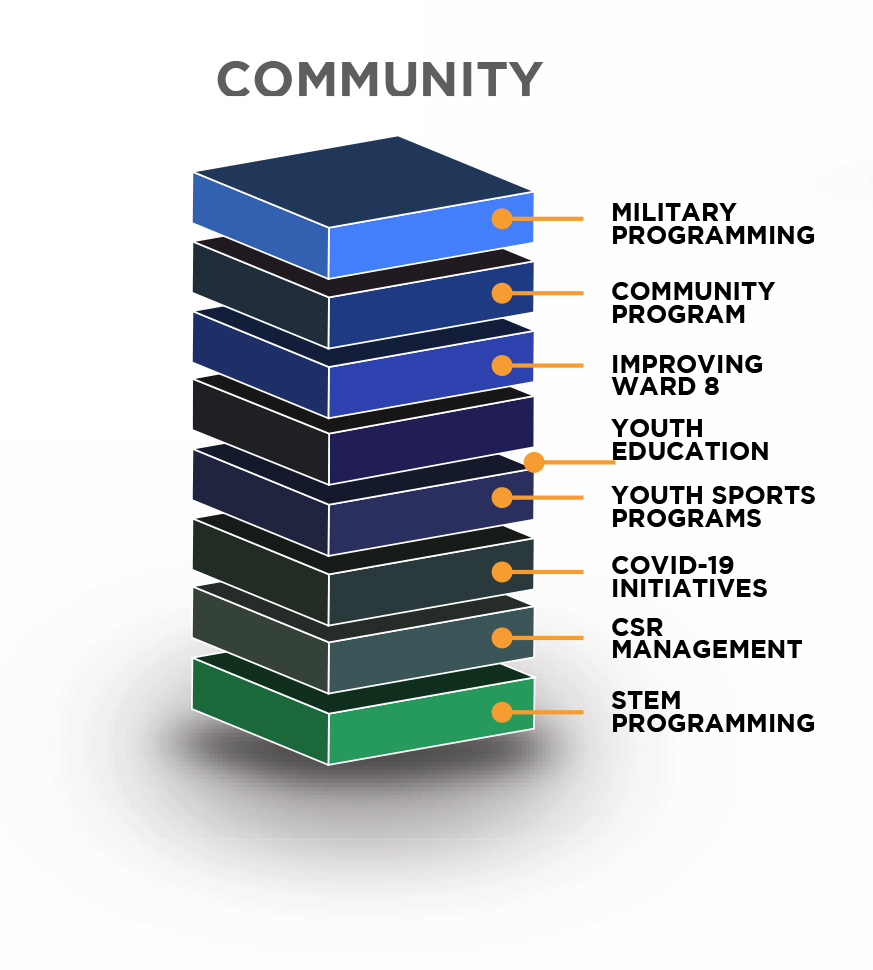 SUPPORTING THE COMMUNITY
The following level of the Sponsor Hierarchy of Needs is meeting the needs of the community. Property rights holders have some of the most integrated and robust community programs. These can provide sponsors with a sense of community pride and authenticity because of the massive goodwill and brand equity built up with its vast database of fans. Companies during challenging times struggle to have the resources to invest in community and cause marketing programs and teams can be an accelerator, voice and platform that could not otherwise reach the masses. Especially in light of the social and cultural transformation in the USA and other parts of the world, brands are able to virtually connect with communities like never before. Repurposing marketing and media assets in 2020-2021 and beyond may be a better return on investment in terms of market demand.
CUSTOMERS & CLIENTS
The mid-level of the Sponsor Hierarchy of Needs is to ensure that customers both B2B and B2C are being taken care of at a personal level. New business and hospitality budgets will be cut in the short-term and property rights holders should come up with some VIP and exclusive programs and platforms for sponsors to leverage during this time. These assets do not have to be on-site asset. They can also be digital platforms such as "zoom speaker series with C-level property rights holder executives, athletes, coaches, talent etc. Providing unique access and "inside looks" that make sponsors feel like business partners and then allowing them to "pass thru" these exclusive digital experiences to their own customers.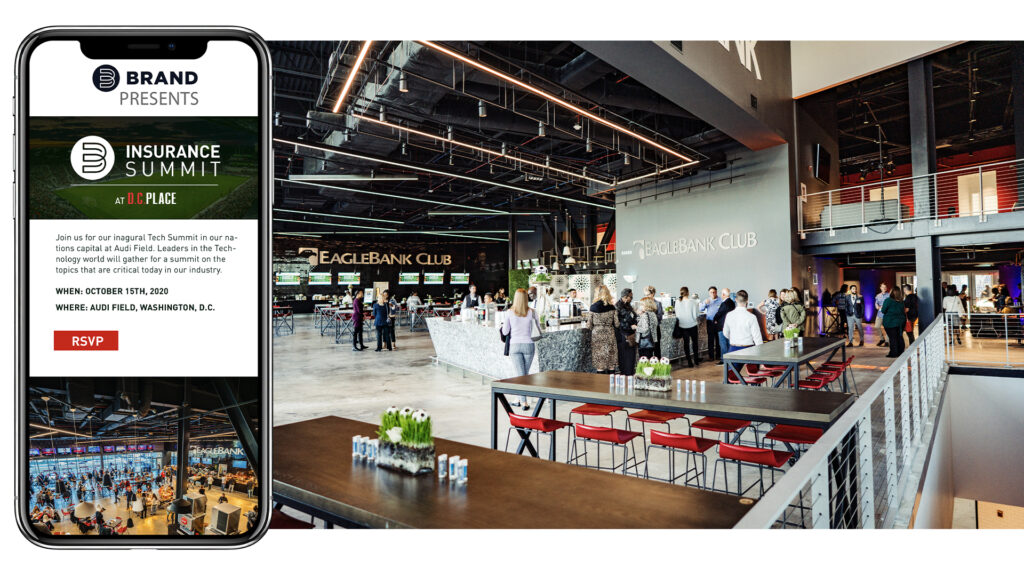 DELIVERING FOR SHAREHOLDERS
The next level of the Sponsor Hierarchy of Needs is focusing on the foundational needs of the business. It is now time to demonstrate direct revenue and build market share. Sponsorship assets are depressed during these uncertain and challenging times for our industry, which also presents the opportunity to reallocate their mix of assets beyond media and ask for direct business relationships. Rethinking the relationship from sponsor to business partner will allow property rights holders to renegotiate longer term deals. These deals will deliver future media dollars and also help brands in the short-term generate and measure direct and indirect revenue through B2B relationships.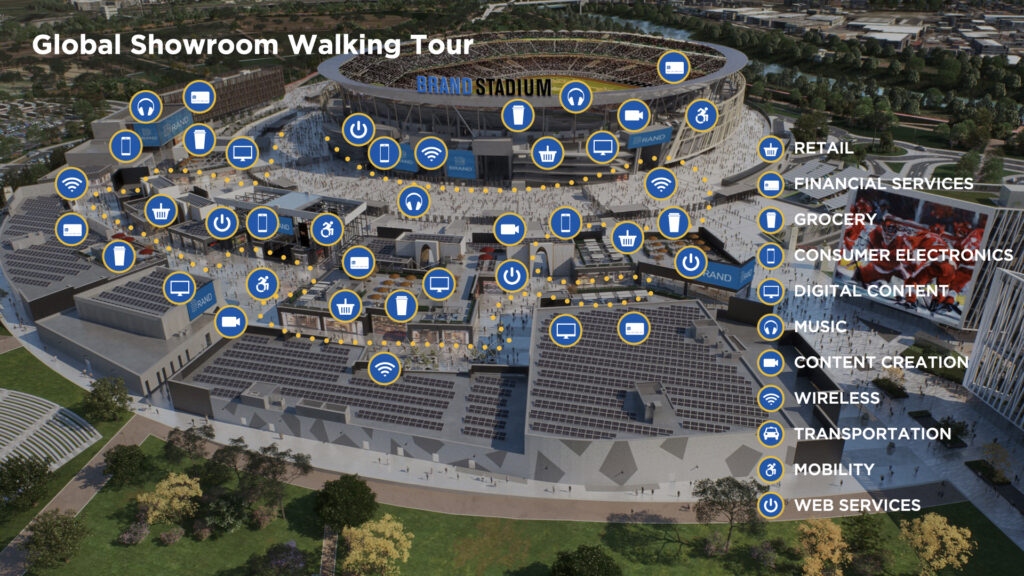 BUILDING BRAND EQUITY
The top tier of the Sponsor Hierarchy of Needs is to finally focus on brand building and brand equity. Ensuring that the alignment between sponsor and the property rights holder allows the brand equity transformation to optimize media assets in a sponsorship. Many competing brands will decrease their marketing spend or invest in traditional media buys when sponsorships provide an excellent short and long-term value proposition. The media assets acquired go to long-term brand equity transfer between the rights holder and sponsor. Locking in long-term sponsorships with current media value rates can provide measurable future value, protect a brand's industry category and also take advantage of the "bonus assets" given above such as Human Capital. Community, B2B, Hospitality, and Experiences.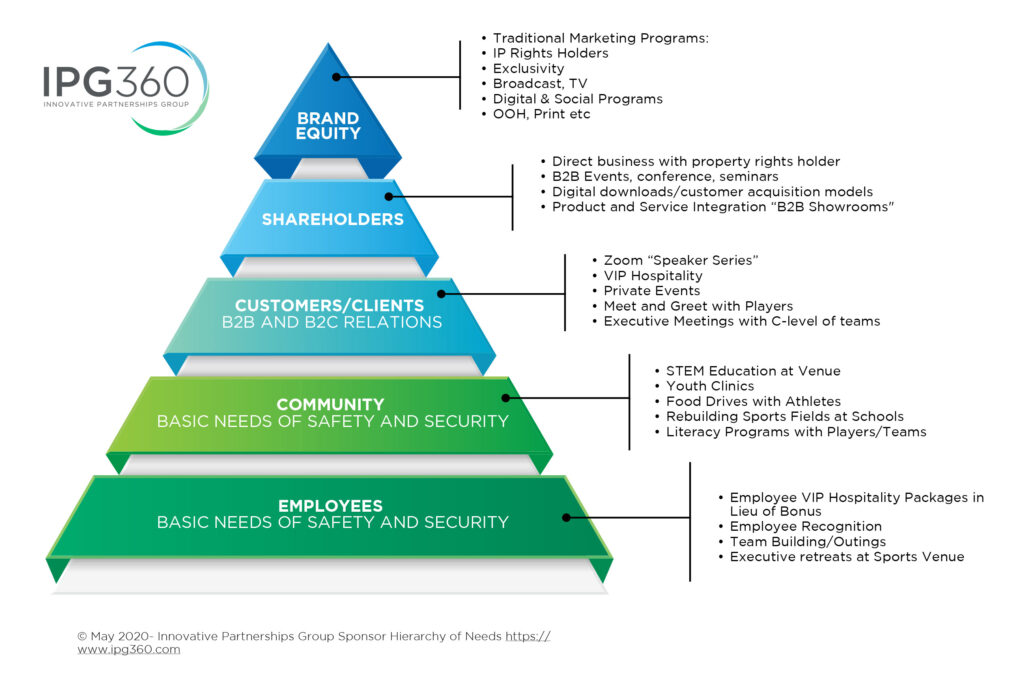 CONCLUSION
Property rights holders have an incredible opportunity to leverage challenging times and "steal" media budgets. Showing brands they can unlock more non-traditional sponsorship assets to fulfill basic company needs. In addition, this shift reallocates and rightsizes traditional media sponsorship packages for the future needs of customers, shareholders and the ultimate increase in brand equity.
Leveraging IPG360's Sponsor Hierarchy of Needs serves a dual purpose, helping properties and brands come together in challenging times to rethink traditional "sponsorship" assets and unlock value that has been previously targeted to primarily one channel – marketing.
As we look to the future, our industry calls for innovation, differentiation and collaboration. Now is the time for brands and properties to work together as true partners. It is time to look to and measure other meaningful partnership channels beyond the traditional and transactional, layering other key components of an organization from Human Resources, Corporate Engagement, Social Responsibility to Business Development, Sales and Research & Development. For sponsorship professionals, the ability to provide cutting edge technologies and measurement tools to help optimize brand's sponsorship packages will rights holders to build short and long-term value holistically with the brand equity lift and traditional marketing assets as the cherry on top of the 360 degree partnership.
---
ABOUT THE AUTHOR
Jeff Marks, is founder and CEO of Innovative Partnerships Group (IPG360), a business development and consulting firm that specializes in naming rights, founding partnerships, sponsorships and B2B partnerships. IPG360 has developed a proprietary software, IPG360 Partnership Intelligence™ that creates alignment between all stakeholders, and offers a holistic and measurable view of partnerships between prestige properties and global brands